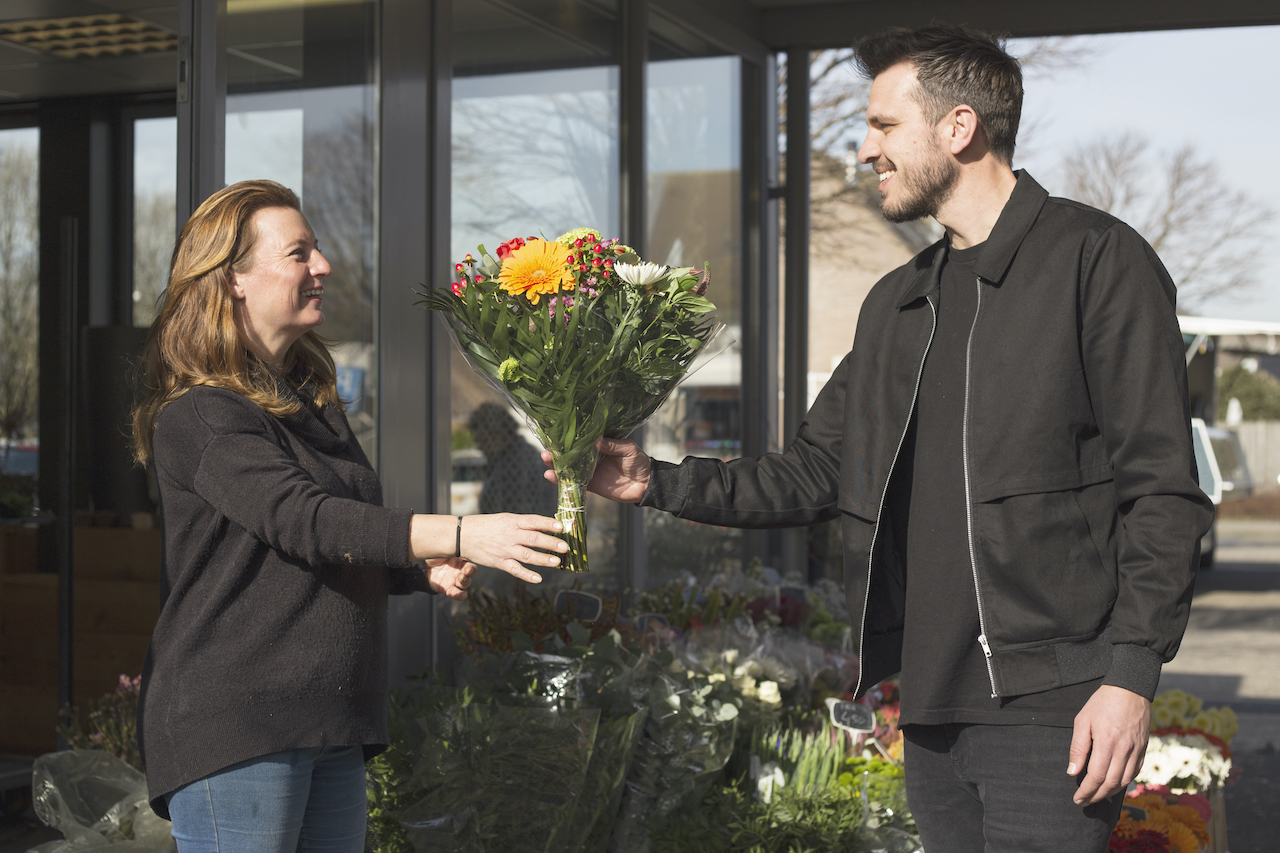 BOUQUETS CREATED WITH LOVE
Delivered in Almere by your local florist
Why Bloemen Bezorgen Almere?
Reviews from our customers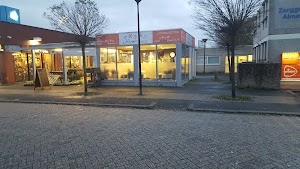 Based on 181 reviews

Pay safely with


We deliver from Monday to Saturday. We do not deliver on Sundays. These are our opening hours:
| | |
| --- | --- |
| Monday | 09:00 – 18:00 |
| Tuesday | 09:00 – 18:00 |
| Wednesday | 09:00 – 18:00 |
| Thursday | 09:00 – 18:00 |
| Friday | 09:00 – 18:00 |
| Saturday | 09:00 – 17:00 |
| Sunday | Closed |
Flower delivery in Almere: simple and fast at your local florist
Flowers, who doesn't get happy? Do you love a field bouquet, a beautiful bunch of roses or an autumn bouquet? For the table, in the office or at the reception desk at work? And you don't want to leave the house to get this done? Then Bloemen Bezorgen Almere is the right place for you. My name is Robin Elise Pomp and I am a florist. My shop Elise's Flowers is in the centre of Almere. My team and I are crazy about flowers and composing the most beautiful bouquets. Through our website Bloemen Bezorgen Almere you can order your flowers easily online. The best part? We deliver them at the time of your choice at the location of your choice.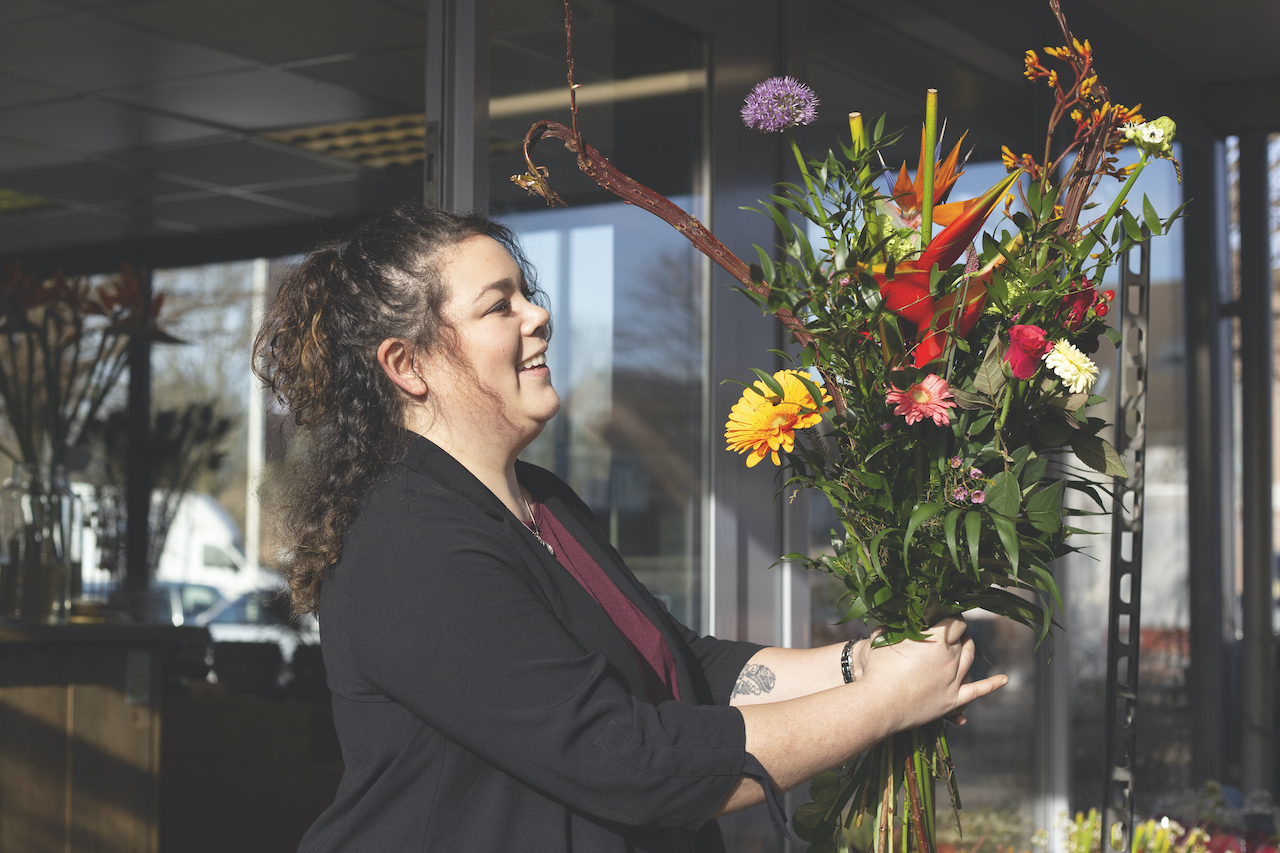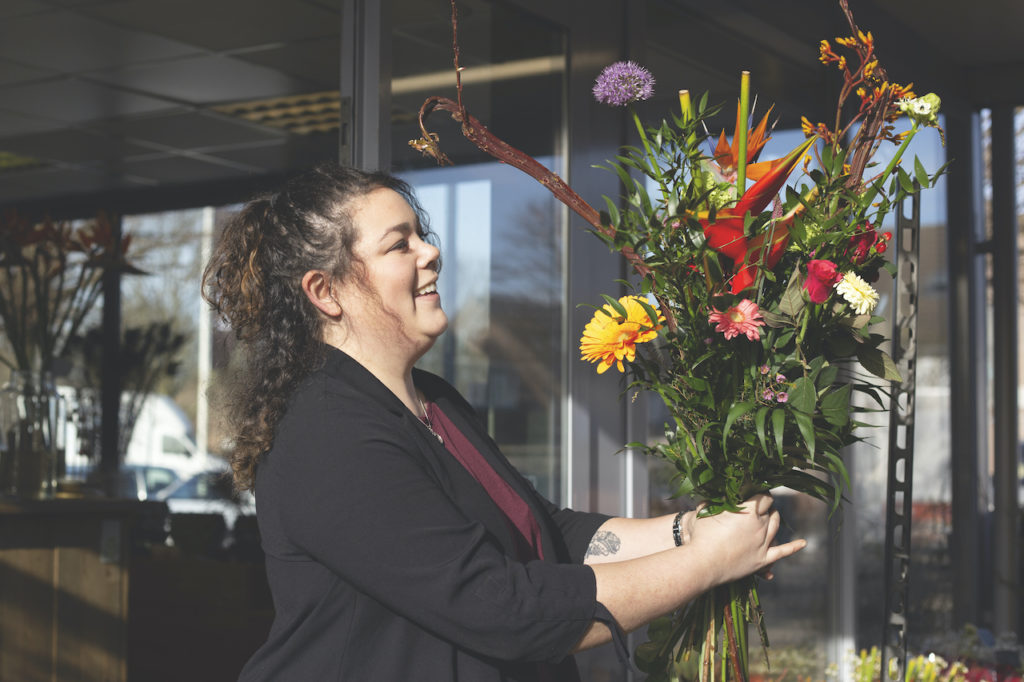 Ordering flowers online
The process of ordering flowers online is simple and easy. First, you search our website for the bouquet you want to order. You indicate how big you want the bouquet to be and then add it to the shopping basket. When you have finished shopping, you can checkout. You will need to fill in the required information, such as your name, address (including the location where the bouquet should be delivered) and the text that should be on the card. Then it's just a matter of paying (via iDEAL and other means) and the order is completed. The order will then enter our system and we will start working for you. You will receive a confirmation of your order via e-mail.
We want to make the ordering process as quick and simple as possible for you. That is why it is suitable for everyone, from young to old. However, do you have a question or need help? Or do you have a specific wish? No problem at all. You can find an answer to the most frequently asked questions in our FAQ. Still can't find it? You can easily contact uswe will be happy to help you.
Florist Water district Almere
"Elise's Flowers is the shop behind Flowers Delivery Almere. Since November 2018, my dream has come true. From that moment on I, Robin Elise Pomp, am the owner of Elise's Flowers after being in the shop for four years. Ever since I was a child I have been crazy about flowers. Especially the creativity you can put into it appeals to me. My goal is that people walk out of the shop with a nice and satisfied feeling. We are located at Botplein, close to the Almere City FC stadium."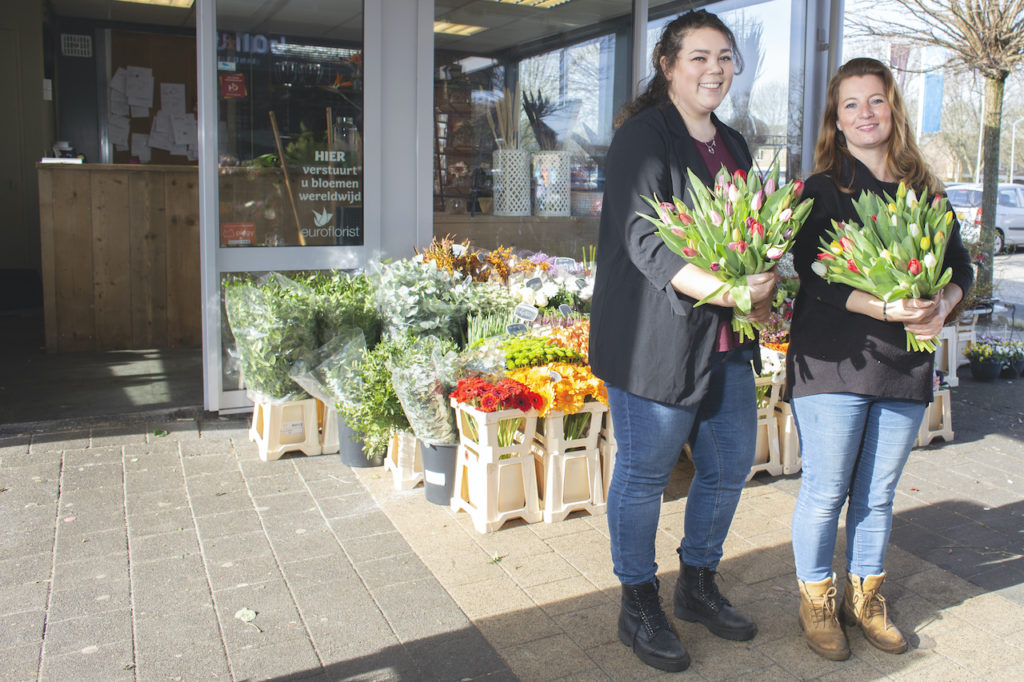 Own delivery service, also on Mondays
It is important that the bouquet you order arrives in good condition at its destination. Therefore, we work with our own delivery service. In this way we can guarantee the quality. Not for nothing do we guarantee that our flowers and bouquets are fresh for seven days. Our delivery costs are the lowest in Almere (€4.95) and, very important, we deliver on Monday.
High quality guaranteed
The above seems an empty slogan, but at Flower Delivery Almere we guarantee it. Our 'secret'? There is no secret, we make sure that we get the most beautiful flowers. That is why we go to the flower auction in Rijnsburg once a week. That means getting out early, but it is necessary in order to get the most beautiful and fresh flowers. We are responsible for the quality and buy at a sharp price. The bouquets are specially packed so that they arrive at their destination in good condition.
Flowers for a party...
Flowers make you happy. There has been plenty of scientific proof of this in the past. For a wedding, birthday or Mother's Day, a flower is therefore extremely suitable. We are happy to take care of this for you, so that you do not have to worry about it.
...and mourning bouquets and other funeral arrangements in Almere
Even if the occasion is less positive, Bloemen Bezorgen Almere is there for you. We have a wide range mourning bouquets and mourning arrangementsYou can use it to show that you have sincere sympathy for the bereaved. Do you have a particular wish for the bouquet to make it extra special? Then please contact uswe are happy to help.
In stock today
Would you like to have your bouquet delivered the same day? This is possible with us. We deliver flowers today, if you order before 14:00. If it is an hour later, that is 15:00, we will make sure that your order is delivered the next morning. This way you will have your flowers quickly at home.