My shop is a dream come true'.
"My name is Robin and since November 2018 I am the proud owner of Elise's Flowers, the shop behind Flower Delivery Almere. That I got the chance to take over this shop was a dream come true for me.
Together with the three girls I employ, I work every day to build on this dream. We are a very nice and good team. We keep a close eye on the latest trends and all four of us have a different style of flower arrangement. So with us, you will always find something that appeals to you.
My work is very versatile. Every customer is different, has his own taste and his own wishes. I am happy when every customer leaves the shop satisfied. What I like best about my job is that I can offer people comfort. With mourning pieces, I can give people a little bit of happiness on one of the saddest days in their lives. The sweet and emotional reactions I get when people come to collect their flower arrangements for a funeral... they really touch me as a person, but also as a florist. I find it a real honour.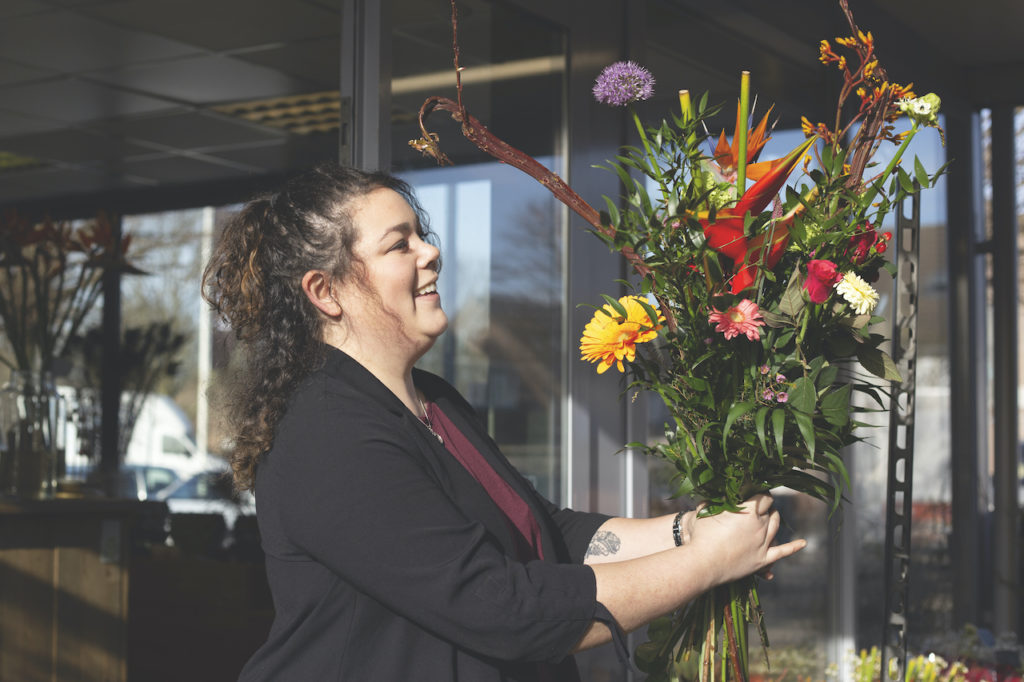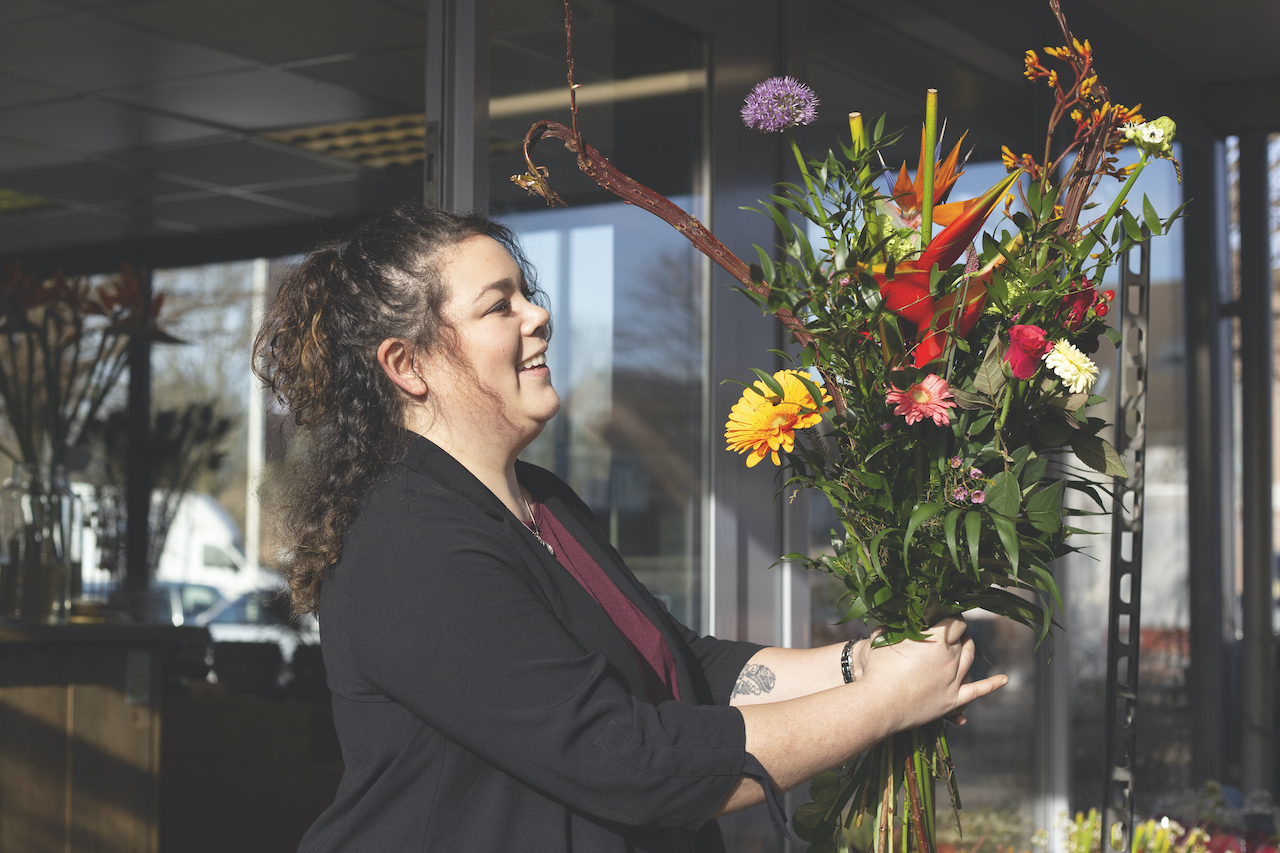 Only the best quality
I go to the auction myself every week to be able to choose my products carefully. Most florists buy everything from wholesalers nowadays. I want to know what I am putting in my shop, so I gladly get up a little earlier for that! Everything I buy is A1 quality (the highest quality flowers you can buy, ed.). Apart from the quality, another advantage of buying at the auction is the price: there is no wholesaler in between so I can keep my prices competitive.
My passion for my profession means that I really enjoy my work. I am very eager to learn and I have ambition. I am very proud of what we have achieved with the shop in such a short time, but I dream of becoming much better known. We have enough going for us to be able to take on so much more! Moreover, I continue to develop and challenge myself. I'm not satisfied too quickly, but keep seeing opportunities to grow."